Works with every network, including 5g, on any carrier.


The soft bundle kit is for customers to test the Drive X Fleet (473021) before drilling holes in the vehicle. It can be used for confirming the product meets performance expectations before a customer installs the product in a fleet vehicle. It can also be used to determine antenna mounting points on the vehicle to confirm that there are no oscillation issues before completing the permanent installation.
Features
Corrosion resistant materials used throughout for high durability and weather resistance
Neoprene seal for moisture protection
High 80-lb pull strength will allow antenna to stay put
Optional rubber boot provides additional protection to mounting surface
Triple reinforced coax strain relief eliminates cable pull out
3-1/4" diameter
Product Highlights
In the Box
Documents

Specs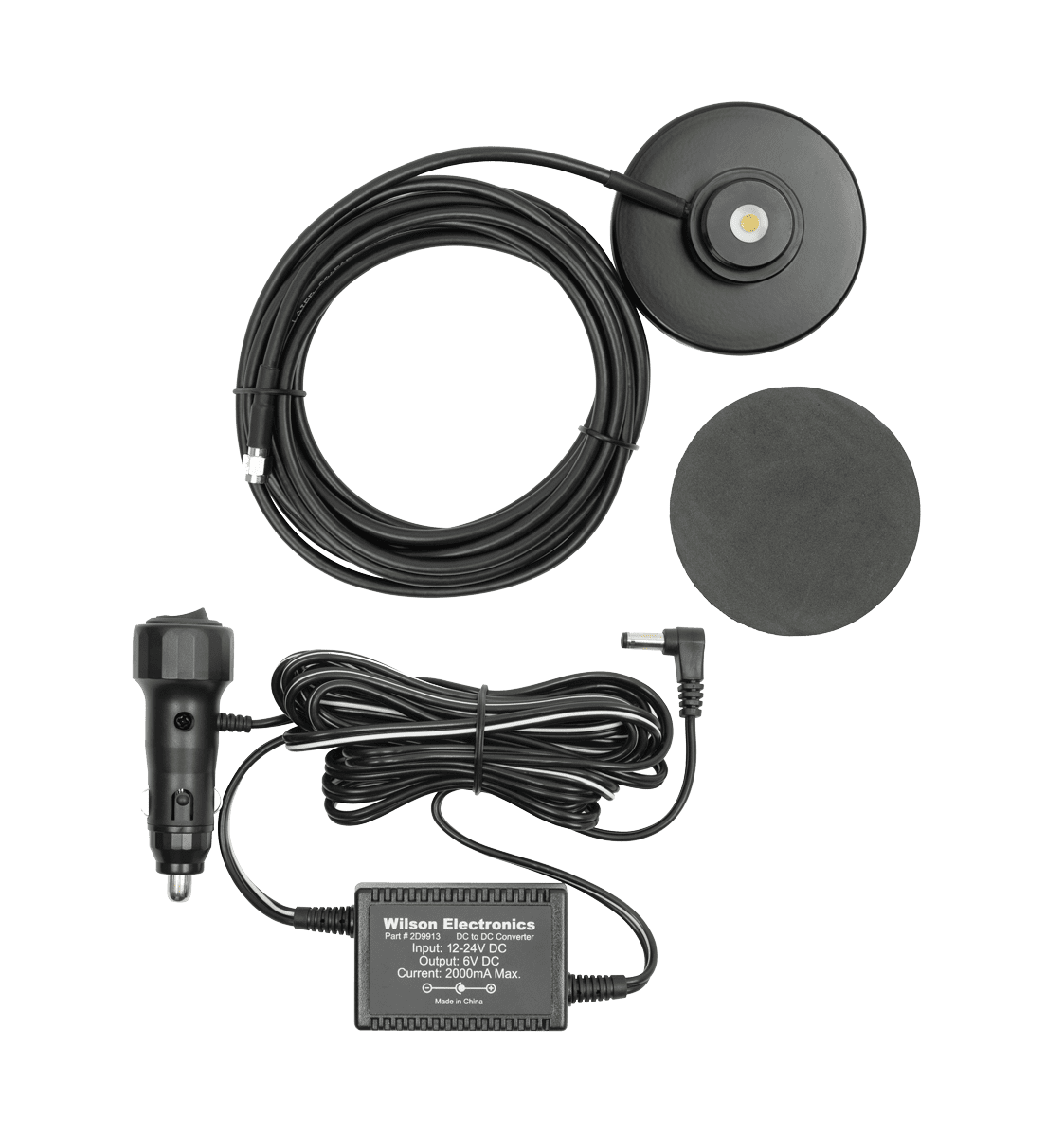 Drive X Fleet Soft Install KitModel #: 318405

Warning: Cancer and Reproductive Harm - www.P65Warnings.ca.gov
BEFORE USE, you MUST REGISTER THIS DEVICE with your wireless provider and have your provider's consent. Most wireless providers consent to the use of signal boosters. Some providers may not consent to the use of this device on their network. If you are unsure, contact your provider. You MUST operate this device with approved antennas and cables as specified by the manufacturer. Antennas MUST be installed at least 20 cm (8 inches) from any person. You MUST cease operating this device immediately if requested by the FCC or a licensed wireless service provider.

WARNING. E911 location information may not be provided or may be inaccurate for calls served by using this device. Please note, the four largest carriers, namely, AT&T, T-Mobile, Verizon and Sprint, and more than 90 regional carriers have given a blanket consent to all boosters meeting the new certification standards.