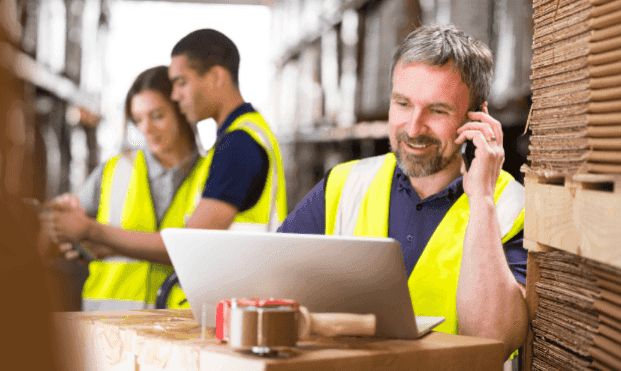 Need better cell signal for your enterprise business?
Check out our enterprise line of cell signal amplifiers. Improve cell signal coverage in hospitals, warehouses, shopping centers, and more. Our experienced installers will create a custom solution to improve talk, text, and data for everyone in your building.
Learn more about WilsonPro

Start enjoying stronger cell signal today. Qualifying members have access to low monthly payments starting at 0% APR.
Improve Cell Signal in Your Small Business
From providing excellent customer service to maintaining office productivity, a solid cellular connection is essential to your business. weBoost for Business cell signal boosters work to improve cellular coverage in small- and medium-sized businesses and warehouses. Once installed, your customers and employees can enjoy faster data speeds, fewer dropped calls, better voice quality, and more.
Office Cell Signal Booster FAQs
How do cell signal boosters work in small offices?
Our boosters work by collecting, amplifying, and broadcasting cellular signals from nearby cell towers to enhance cellular coverage inside a small commercial space. Each booster system includes the following components:
-The outside antenna communicates back and forth with nearby cell towers.
-The booster amplifies any cell signals it receives from the outside antenna.
-The inside antenna broadcasts these signals throughout your workspace.


How do I install a cell signal booster in my office?
With the weBoost Installed | Office 200, a professional installer will come to your business to provide expert installation. Alternatively, the Office 100 and Office 200 booster kits ship with all of the components needed for complete do-it-yourself installation.. Our step-by-step instructions will guide you through the process. Learn more about installation.


Why should I choose weBoost for my small business?
weBoost for Business solutions are 5G compatible and improve cell signal on all U.S. carrier networks, including Verizon, AT&T, T-Mobile, UScellular, and more. Our small business solutions are FCC approved, designed and assembled in the USA, and come with an industry-leading 3-year manufacturer's warranty and a 30-day money-back guarantee. weBoost takes care of your cellular coverage, so you can spend more time focusing on your customers, clients, and operations.
Discover Small Business Solutions from weBoost
Want to see what an office cell phone booster can do for your business? Shop our complete lineup of business solutions today or reach out to us with any questions.