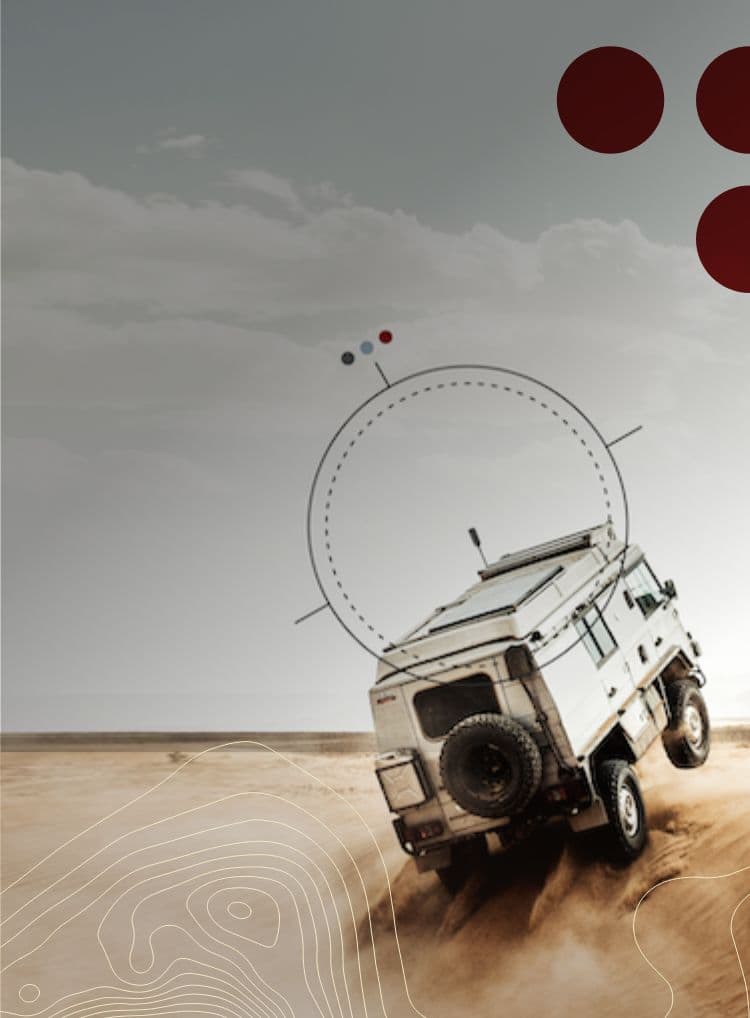 The 1st cell signal booster for
overlanding

&

off-roading
Drive Reach Overland $549.99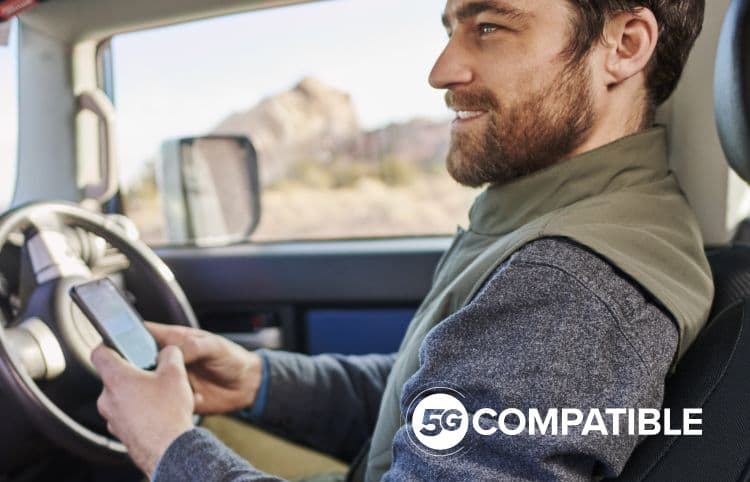 Engineered for trailblazers.
Improves cell signal connectivity at the edge of service in remote areas.
The outside antenna meats U.S. Military and NEMA standards to withstand the toughest conditions.
Quicly fold down the outside antenna for garage storage.
The mounting bracket can be attached to a T-slot, pole mount, or fixed into place.
Amplify cell signal the max amount allowed by the FCC.
Additional accessories allow for even more customization.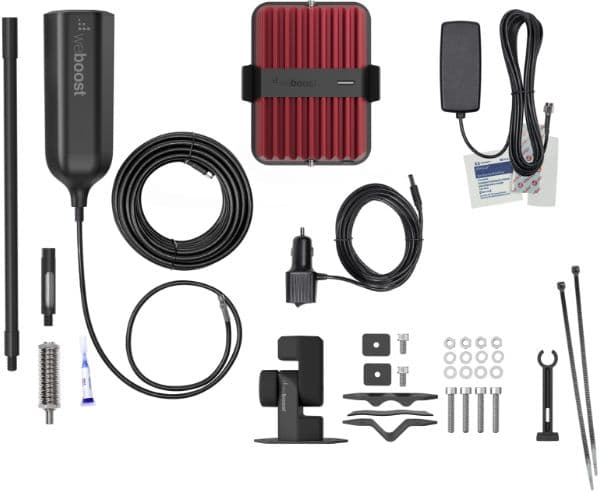 In the Box
Drive Reach Booster
Overland Antenna
13-inch Mast Extension
Overland Mounting Bracket
Inside Dash Antenna
14-foot LMR Cable
CLA Power Supply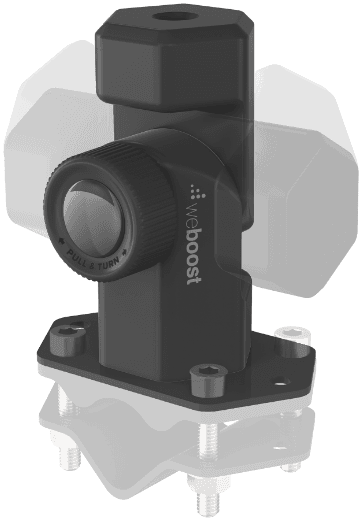 Included Overland Mounting Bracket
A versatile, folding mount that can be attached
on a T-slot, pole, or fixed permanently.
LEARN MORE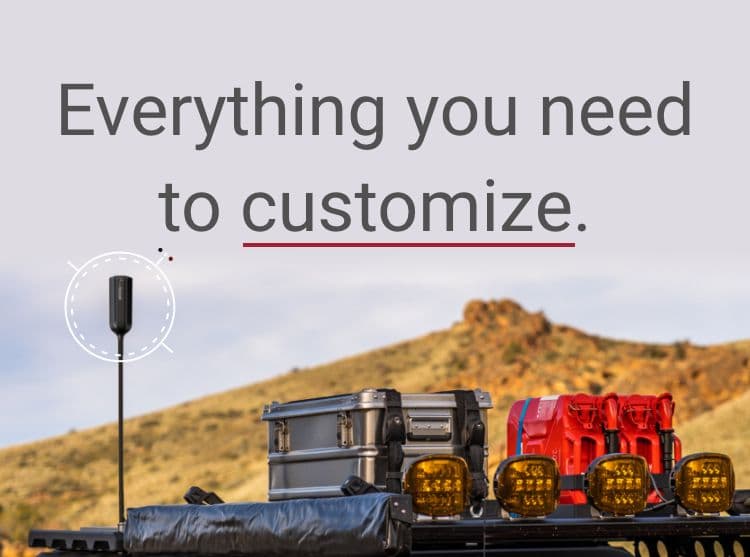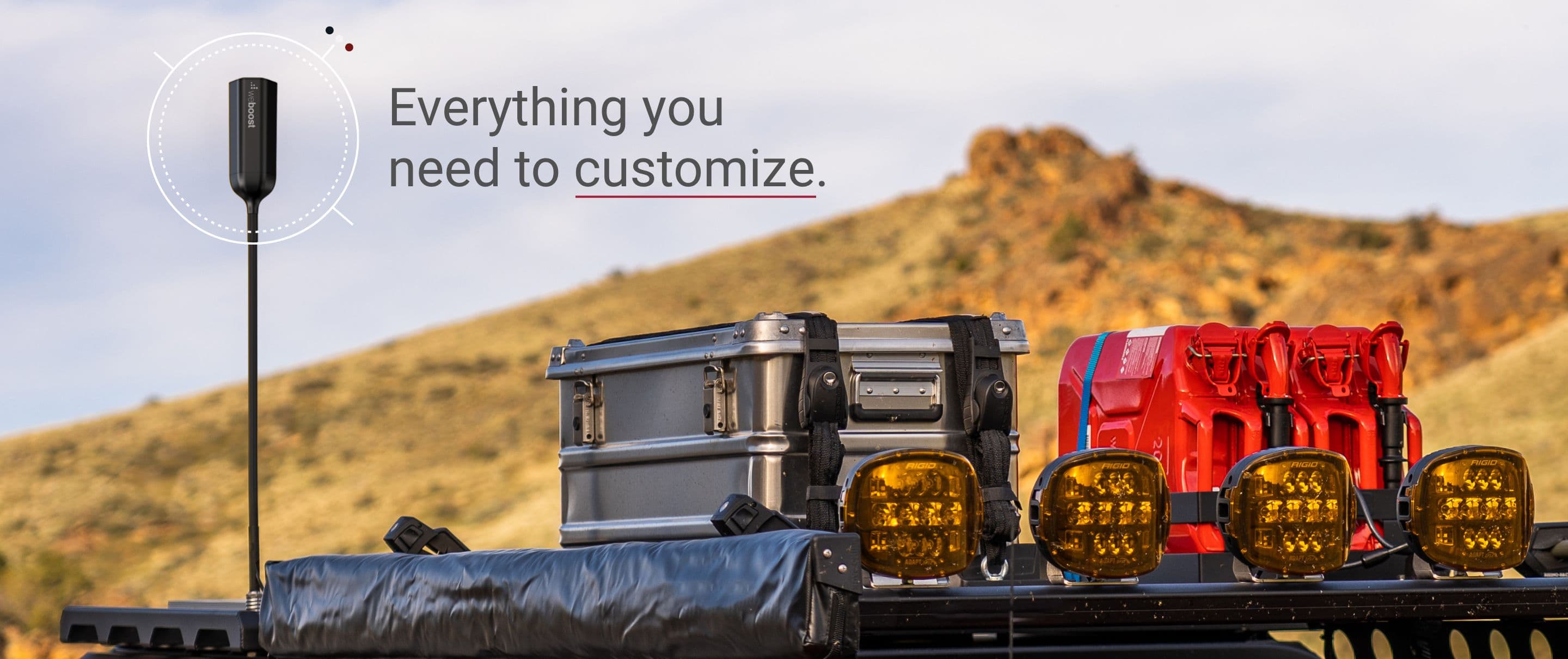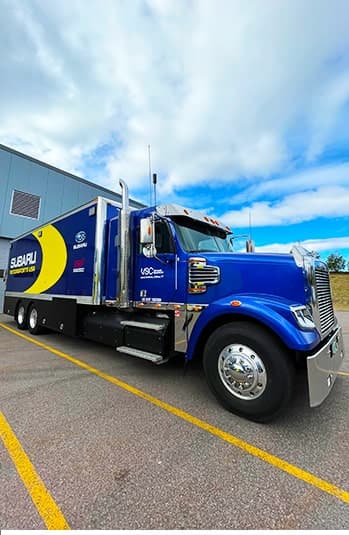 ★ ★ ★ ★ ★
Since our rally races are all over the country, and I transport our rally cars to these locations throughout the year, I drive through a lot of poor cell signal and dead zone areas. Connectivity is critical so I don't lose my way and can stay connected with the team. Not only that, I want to be able to stream my music during these long drives! weBoost's Drive Reach OTR keeps me connected on these cross-country drives - thank you weBoost!
Seth Alarie
MOTORSPORTS TECHNICIAN & CDL DRIVER
VERMONT SPORTSCAR | SUBARU MOTORSPORTS USA
Frequently Asked Questions
Drive Reach Overland