Trusted by
First
responders
to keep call signals
strong
Drive Reach | 470154
Ideal for:
Car, Truck, Van or SUV
Email me this page
Product Description
Our most powerful in-vehicle cell signal booster kit yet, the Drive Reach by weBoost gives you the freedom to stay connected with the largest cell coverage imaginable—wherever the road takes you.
With a game-changing 29.5 dBm in uplink-output power, the Drive Reach delivers the strongest cell signal possible on all available network speeds. Driver and passengers alike experience greater usable range, fewer dropped calls, better voice quality, faster hotspot capability and improved internet connectivity. Designed for intuitive tool-free installation, the Drive Reach booster kit comes with a custom mounting bracket (with Velcro backing for secure placement), reliable SMB antenna connections, a plug-in 12VDC power cord with 5V, 2.1-amp USB-A port for rapid cell phone or accessory charging, and a powerful Mini Magnet-Mount antenna.
Drive Reach is compatible with all cell phones, hotspots, cellular-connected tablets, and other cell devices on all US carriers—such as Verizon, Sprint, AT&T, T-Mobile, and more, at the same time.
Warning: Cancer and Reproductive Harm - www.P65Warnings.ca.gov
Features
29.5 dBM uplink-outpower power for unparalleled range.
Custom Drive Reach mounting bracket with Velcro-backing.
User-friendly guide and intuitive, tool-free installation.
2-year manufacturer's warranty, 30-day money-back guarantee.
Benefits
Get signal 60% farther from closest tower than previous boosters.
Allows for secure placement of booster underneath the driver's seat.
Quick, easy setup in just minutes in any type of car, truck, van, or SUV.
Helps ensure customer satisfaction on every Drive Reach purchase.
How It Works
Signal boosters increase cell signal by collecting signals with a powerful antenna, delivering those signals to the booster, amplifying the cell signals so your devices receive them, and delivering your device's boosted signals back to the cell tower.
The outside antenna reaches out to the cell tower to access voice and data signals.
The booster receives the outside signal from the outside antenna.
The booster amplifies the outside signal 32x, and sends it to the inside antenna.
Specs
Model Number:
470154
Frequency
Band 12/17 700 MHz
Band 13 700 MHz
Band 5 850 MHz
Band 4 1700/2100 MHz
Band 25*/2 1900 MHz
Max Gain
50 dB
Power Req
5V/ 4.5A
Connectors
SMB
Dimensions
6 x 4.5 x 1.5 in
Weight
1.80 lbs
Price
$ 499.99
In the box
Each device comes with everything you need for a complete installation. You can also pick up extra parts to extend your installation, if you need help, just give us a call.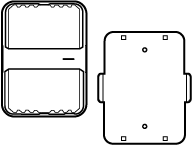 Drive Reach

"4" 4G Mini Magnet-Mount Antenna

Slim Low-Profile Antenna

Plug-in CLA Power Supply
Resources
Review Snapshot
---
it really works... not a miracle for dead zones but it works
i drive 90miles / day. gets me over the weak zones wo/ dropping calls. in the mountains, i have much better service. now i can avoid the drive to the top of a ridge to make a call and stay at camp ( not that cells and camping are good, but it has a power switch)
Bottom Line Yes, I would recommend to a friend
Was this review helpful to you? Yes: 6 No: 3
Submitted a month ago
By ifly101
From Pendleton, Or
Works perfectly to boost connection to the AT&T Cloud.
Bought this product to assist with connecting new vehicles at a dealership with the applications on the customers smart phones. Boost sign al perfectly for a seamless connection. Helps us save them 30 to 40 minutes now. Great device. I recommend it. Other options ran in the 5-30 thousand dollar range.
Bottom Line Yes, I would recommend to a friend
Was this review helpful to you? Yes: 12 No: 27
Submitted 2 months ago
By Joe
From Los Lunas NM
Q&A
Showing 10 out of 24 Questions
BEFORE USE, you MUST REGISTER THIS DEVICE with your wireless provider and have your provider's consent. Most wireless providers consent to the use of signal boosters. Some providers may not consent to the use of this device on their network. If you are unsure, contact your provider. You MUST operate this device with approved antennas and cables as specified by the manufacturer. Antennas MUST be installed at least 20 cm (8 inches) from any person. You MUST cease operating this device immediately if requested by the FCC or a licensed wireless service provider.
Warning.
E911 location information may not be provided or may be inaccurate for calls served by using this device. Please note, the four largest carriers, namely, AT&T, T-Mobile, Verizon and Sprint, and more than 90 regional carriers have given a blanket consent to all boosters meeting the new certification standards