How to increase cell signal, immediately.
Say goodbye to dropped calls and slow data connections
Shop All Boosters ❯
There's always room for stronger signal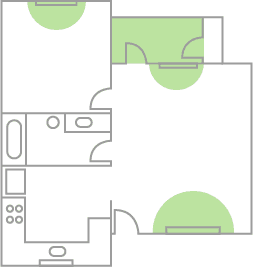 Normal Cell Coverage
Dropped calls, missed texts, and slow data are generally caused by three things: distance from a cell tower, the building materials in your home or office, or obstructions between your location and the tower such as trees, topography, and other buildings.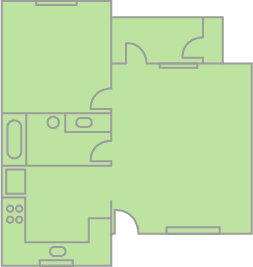 Cell Coverage with weBoost
Our boosters increase cell coverage by receiving signals with an outside antenna from a nearby tower, amplifying those signals, then delivering them to the inside antenna(s) to be distributed and accessed by phones and cellular devices within your home.
How weBoost cell phone signal boosters work

In your home

In your vehicle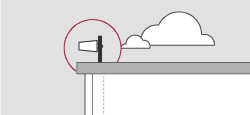 1
OUTSIDE ANTENNA
The outside antenna communicates back and forth with nearby cell towers.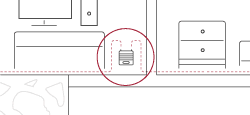 2
BOOSTER
The signal booster amplifies any cell signals it receives from the outside antenna.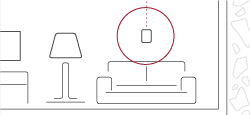 3
INSIDE ANTENNA
The inside antenna broadcasts these signals for use throughout your home.

WATCH VIDEO
: How weBoost works

Our Proud Legacy
weBoost is the consumer brand of Wilson Electronics; a market leader in cellular signal booster technology with over 50 patents and fully dedicated to delivering wireless network coverage to everyone, everywhere.
With weBoost, Wilson Electronics was the first to design, build, and market residential cell signal boosters in the U.S. and Canada, and to develop in-vehicle cell signal boosters. weBoost products are designed, assembled, and tested in the U.S.A.

Optimized Performance
Using patented smart technology, weBoost cell signal boosters sense fluctuations in real time to outside signal conditions. This allows our boosters to automatically adapt and make necessary adjustments to help ensure optimal performance.

Carrier-Accepted, FCC-Approved
The benefits of weBoost

Simple to use
Your phone won't use energy trying to find a signal as it hops towers or roams different networks.

Smart technology
weBoost cell signal boosters are configured to provide optimal signal strength and don't require manual adjustments.

Carrier compatability
Our boosters work with all U.S. carrier networks, so everyone in your home or vehicle can enjoy enhanced cell coverage.

One-time investment
weBoost cell signal boosters don't require subscriptions, monthly charges, or recurring fees. Buy it once; that's it.

Extends battery life
With a weBoost cell signal booster, phones save power normally used to find signal or roam to different networks.

Works with all devices
weBoost cell signal boosters work with all cellular devices on all carrier networks in North America; approved by the FCC and ISED.