Email me this page
Product Description
Travel, visit, or reside in the great outdoors—all without worrying about cellular connectivity with weBoost's Drive 4G-X RV Signal Booster. This signal booster is specially designed to enhance signal coverage inside RVs, campers, and trailers.
The Drive 4G-X RV enhances cell signal whether your RV is parked or in motion. With the weBoost Drive 4G-X RV installed in your RV, you can feel confident about staying connected to your loved ones while in remote locations. This powerful device boosts existing signal strength to your cellular devices with up to 50 dB system gain—the maximum amount allowed by the FCC. Equipped with a patented smart technology that senses signal conditions in and around your RV, the Drive 4G-X RV optimizes and adjusts the booster's capability to provide you and your passengers with reliable cell signal coverage. Users experience fewer dropped calls, better voice quality, faster network speeds, and improved audio and video streaming.
Wherever the road takes you, the Drive 4G-X RV is there to provide the best cell signal possible.
Warning: This product can expose you to chemicals including Nickel, which is known to the State of California to cause cancer, and Bisphenol A, which is known to the State of California to cause birth defects or other reproductive harm. For more information go to www.P65Warnings.ca.gov
Features
Boosts signal for all U.S. cell carriers
Friendly, U.S.-based customer support
All components needed for installation in one package
FCC Certified
Benefits
Extends cellular signal range
Reliable cell signal and more consistent data speeds
Faster data downloads
Up to 2 hours additional talk time in weak-signal areas
How It Works
Signal boosters increase cell signal by collecting signals with a powerful antenna, delivering those signals to the booster, amplifying the cell signals so your devices receive them, and delivering your device's boosted signals back to the cell tower.
The booster reaches out to the cell tower to access voice, text and data signals while parked or in-motion.
The booster receives the outside signal, amplifies it up to 32x and sends it to the inside antenna.
The inside antenna broadcasts the boosted signal to devices inside the RV
Specs
Model Number:
470410
Frequency
Band 12/17
700 MHz
Band 13
700 MHz
Band 5
850 MHz
Band 4
1700/2100 MHz
Band 2
1900 MHz
Max Gain
50 dB
Power Req
110-240 V AC, 50-60 Hz, 8 W
Connectors
SMA Female (inside antenna) | F-Female (outside antenna)
Dimensions
6.375 x 1.125 x 4.35 in | 16.2 x 3.5 x 10.6 cm
Weight
0.83 lbs / 0.18 kg
Price
$ 499.99
In the box
Each device comes with everything you need for a complete installation. You can also pick up extra parts to extend your installation, if you need help, just give us a call.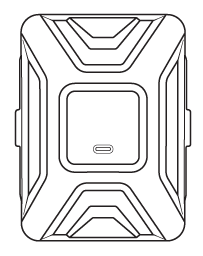 Drive 4G-X RV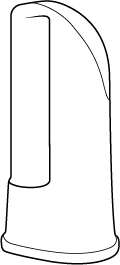 Inside Antenna
AC/DC Power Supply
Hardwire Power Supply
Omni Directional Antenna
Resources
Review Snapshot
Most Liked Positive Review
Excellent for boosting cell and data in low service areas!
This unit replaced our first WeBoost (at least 8 years old!), and with the improved technology, we went from nothing (including cell phone) without any booster, to spotty but slow internet with the previous model, to now getting 4G, high-speed, consistent connection with the 4G-X RV. Very impressed that we can be camping on Padre Island in weak service, and 'working' online with super fast speeds! This upgrade is going to expand our horizons of where we can RV to for extended amounts of time!
Most Liked Negative Review
Mixed review after using in Walden Colorado in RV
Install was pretty easy and straightforward on my Class A Dutch Star. I used the old TV antenna mount that I can crank up and down for extra height (I do not use the TV antenna). The inside antenna is on the kitchen counter, about a total of 15-20 feet from the outside antenna. When I first powered it up.. I went from about 118db to 95db-89db which is great (3-4 bars of LTE). I could make phone calls no problem. But checking basic emails was not happening, and loading any web page would stall immediately. Periodically, the signal would completely disappear (no signal), for about 2-3 hours.. then back to 3-4 bars of LTE. No oscillation according to the main unit (which says it will display a red light if this happens). I guess I expected to be able to load pages or check emails easily, especially with 3-4 bars of LTE. But being able to at least make a phone call if it's an emergency is still good to have. I boondock a lot in Moab and remote areas of Colorado, and usually have spotty signal with just the phone. Not sure if moving my outside antenna would make a difference, but I plan on making a higher extension for the crank antenna to place it another 12 inches above the old unused batwing, just for some off chance it was interfering with the weboost. (This is for the newest version of the RV model)
---
I would buy again.
I use the product in my RV in northern michigan.
Bottom Line Yes, I would recommend to a friend
Was this review helpful to you? Yes: 2 No: 0
Submitted 8 months ago
By Glenn
From Sault Ste Marie, Michigan.
Verified Reviewer
Excellent Product
We use this in our Class B conversion van. It has served us well. I would certainly buy again!
Bottom Line Yes, I would recommend to a friend
Was this review helpful to you? Yes: 4 No: 1
Submitted 10 months ago
By Scott
From Ludington, MI
Not difficult, but tedious to install
I have installed this on my PleasureWay Ascent Class B motorhome, essentially a camper conversion of a Mercedes Sprinter van. To avoid drilling holes in either the roof or a sidewall, I installed the antenna using the Mercedes roof track and then ran the cable along the roof track to the back door. I had to create an antenna mount for the outside antenna, using a WeBoost mirror mount and spring and a piece of aluminum that I cut and drilled to accommodate the antenna, so that I could use the Mercedes track.Closing the door hardly dents the cable, because of the generous weather stripping around the door and frame. The white cable is hardly noticeable on the white RV. The cable is then strung inside the window valance (so that it won't show) to a cabinet in which the TV antenna booster is located. I mounted the WeBoost on the inside top of that cabinet, which allows me to maintain the same amount of useful room for the items I normally store inside the cabinet. I hard-wired the WeBoost to the 12v power that powers the TV antenna booster, adding a switch that conveniently allows me to turn both boosters off and on. Incidentally, there were no instructions for hard-wiring the power supply. Although the steel roof of the van separates any signals from the outside antenna and inside antenna, and there are no windows in between, the WeBoost flashes to indicate a slight feedback before going to steady green. Although the bars on my iPhone don't indicate much improvement, switching the iPhone to test mode shows a distinct improvement. Since installing the WeBoost, I have not yet traveled to one of my favorite camping spots, which has such poor cellphone reception that I can only text--no data or voice reception. I'm anxious to see if the WeBoost improves that. One additional thing: I had several email communications with WeBoost and found their customer service to be outstanding--very prompt and accurate responses from each person with whom I was in contact.
Bottom Line Yes, I would recommend to a friend
Was this review helpful to you? Yes: 12 No: 1
Submitted a year ago
By Cary
From Fort Collins, CO
So far, so good--noticeably better reception
I installed my WeBoost in my Class B motorhome. There is some slight feedback between the antennas (a flashing light when first powered up, then steady green), but it does seem to work as intended. Most of my testing so far has been in the driveway, largely because the weather hasn't been conducive to camping or traveling. But it's still a realistic test, because reception is otherwise pretty marginal. I'm impressed with the overall quality of the pieces and parts, as well as the responsiveness of the WeBoost support team. There appear to be no shortcuts in putting together the kit. In the process of installing, I had some issues, and WeBoost responded quickly.
Bottom Line Yes, I would recommend to a friend
Was this review helpful to you? Yes: 4 No: 1
Submitted a year ago
By Cary
From Fort Collins, CO
Works great
Boosted my signal immidiately. Easybinstall. Everything you need is in gne box. Highly recommended.
Bottom Line Yes, I would recommend to a friend
Was this review helpful to you? Yes: 2 No: 0
Submitted a year ago
By Kamil
From Romeoville, IL
Outstanding Product
I put the Drive 4GX RV on our 5th wheel. Some places we camp have poor signal so this booster is just the ticket. Quality of materials is very good and the instructions are easy and logical. So far the booster has been increasing signal by 10-20 dB, which is actually quite a bit. I had several questions about my particular installation and found the technical support people extremely helpful.
Bottom Line Yes, I would recommend to a friend
Was this review helpful to you? Yes: 9 No: 3
Submitted a year ago
By Griff
From Wichita, KS and parts unknown.
Remote happiness
If you love remote camping and still nbeed access then this is the solution. I was in a very remote desert location and not only could i continue to receive emails but i hotspotted tv and watched the nfc and afc championships! Without the increased reception, i may of had to gone home.
Bottom Line Yes, I would recommend to a friend
Was this review helpful to you? Yes: 7 No: 1
Submitted a year ago
By Rooster faj
From Arizona now
It's a must of you use cellular data and travel
I was skeptical after installing unit which was so easy and checking speed tests. I didn't see $500.00 worth of difference, but decided to field test it before giving up. We have stayed at remote campgrounds in FL. GA. LA. NC and Texas and we can always pick up a cell signal to call and even most of the time stream movies. It makes a world of difference in real life. If the signal is really bad. You may have to put your device near the antenna, but it has a long cord so that is no problem.
Bottom Line Yes, I would recommend to a friend
Was this review helpful to you? Yes: 6 No: 0
Submitted a year ago
By RV nana
From Crestview Fl
True test to still come
Just finished the installation. And that was great. Real application is when i take it camping and see if it really does the job
Bottom Line No, I would not recommend to a friend
Was this review helpful to you? Yes: 1 No: 37
Submitted a year ago
By Rusty
From CA
Works Great
We have only used our WeBoost on one trip but it seems to work great. We are looking forward to our next trip to the state parks in Florida to see if our service is better.
Bottom Line Yes, I would recommend to a friend
Was this review helpful to you? Yes: 5 No: 1
Submitted a year ago
By Steve in Florida
From Pensacola Beach, Florida
Q&A
Showing 10 out of 30 Questions
BEFORE USE, you MUST REGISTER THIS DEVICE with your wireless provider and have your provider's consent. Most wireless providers consent to the use of signal boosters. Some providers may not consent to the use of this device on their network. If you are unsure, contact your provider. You MUST operate this device with approved antennas and cables as specified by the manufacturer. Antennas MUST be installed at least 20 cm (8 inches) from any person. You MUST cease operating this device immediately if requested by the FCC or a licensed wireless service provider.
Warning.
E911 location information may not be provided or may be inaccurate for calls served by using this device. Please note, the four largest carriers, namely, AT&T, T-Mobile, Verizon and Sprint, and more than 90 regional carriers have given a blanket consent to all boosters meeting the new certification standards