Works on every network, on any carrier.


3.3 In. tall, high-gain omni-directional 4G NMO permanent mount vehicular cellular antenna. Installs on NMO antenna mount (required, not included) 901150 and 905814. Operational on 698-960 and 1710-2700 MHz cellular frequencies.
Commonly used with the weBoost Drive Reach Fleet booster kit (470254).
Features:
Works on all worldwide cellular bands for voice and 4G data: LTE/CDMA/GSM/UMTS/AWS
High-gain omni-directional antenna
698 – 960 & 1710 - 2700 MHz cellular frequencies
Installs on any NMO antenna mount (required, not included)
Low-profile: Perfect for permanent car, truck, RV installation
Connects to cell phone signal boosters and cell modems
Works on both indoor/outdoor applicationsIdeal for M2M installations


Product Highlights
In the Box
Documents

Specs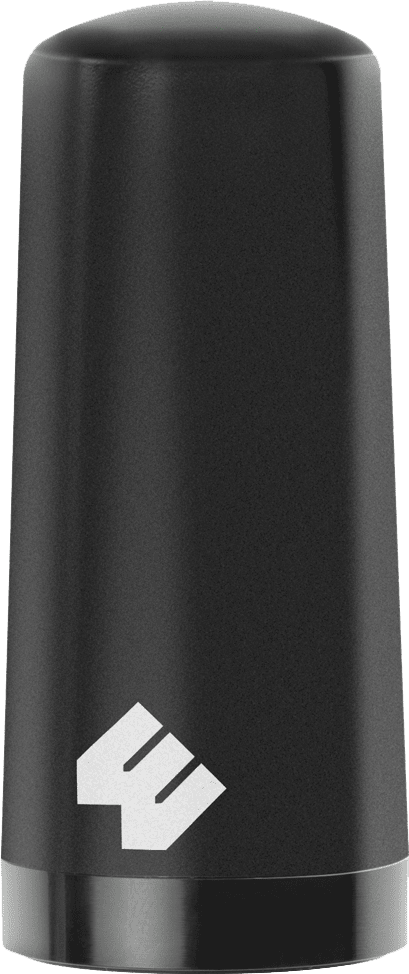 4G NMO AntennaModel #: 314405

Warning: Cancer and Reproductive Harm - www.P65Warnings.ca.gov
 100%
of respondents would recommend this to a friend
BEFORE USE, you MUST REGISTER THIS DEVICEwith your wireless provider and have your provider's consent. Most wireless providers consent to the use of signal boosters. Some providers may not consent to the use of this device on their network. If you are unsure, contact your provider. You MUST operate this device with approved antennas and cables as specified by the manufacturer. Antennas MUST be installed at least 20 cm (8 inches) from any person. You MUST cease operating this device immediately if requested by the FCC or a licensed wireless service provider.

WARNING. E911 location information may not be provided or may be inaccurate for calls served by using this device. Please note, the four largest carriers, namely, AT&T, T-Mobile, Verizon and Sprint, and more than 90 regional carriers have given a blanket consent to all boosters meeting the new certification standards.