Works with every network, including 5g, on any carrier.


The Cellular Network Scanner is formerly known as the Cell LinQ Pro Meter.
State-of-the-art engineering enables access to accurate information required to effectively design, install and validate performance for various types of cellular amplifier systems, all at the touch of a button.
The LinQ meter app works in tandem with the meter and allows you to view, tune and store 3G and 4G tower data and carriers. A survey is performed by linking the Cell LinQ meter to the Cell LinQ app via Bluetooth on either an iOS or Android supported device.
Features
Multi-Generation LTE, Cellular, AWS and PCS Scanner
Live mode for fine tuning single or multiple cells
Identifies active carriers
Generation and carrier filters
Geo-mapping of all active cells within scan range
4G Signal Strength (RSRP) and Signal Quality (RSRQ)
3G Signal Strength (RSCP) and Signal Quality (EC/IO)
Details Location, Tower ID, Downlink Frequency, Distance to Tower
Capture, store and export all scan results
Powerful project management features
Survey results time stamps for A/B comparisons


Kit Includes
Durable Meter Case
Meter and Antenna
40" SMA Male to N Male Cable
Charger - Power Cube, 120 V, 3' USB Cord
Product Highlights
In the Box
Documents

Specs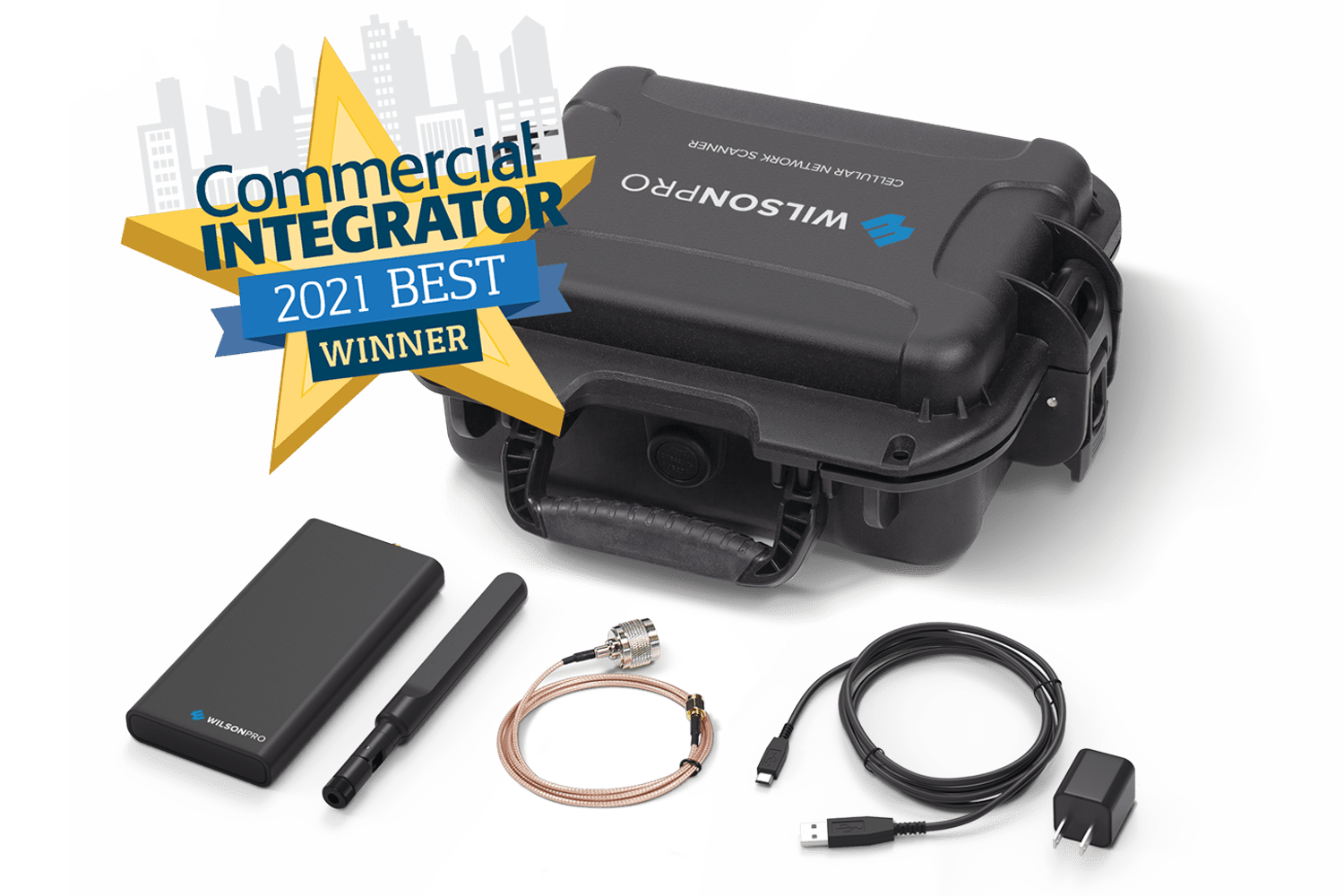 Cellular Network ScannerModel #: 910055

Warning: Cancer and Reproductive Harm - www.P65Warnings.ca.gov
BEFORE USE, you MUST REGISTER THIS DEVICE with your wireless provider and have your provider's consent. Most wireless providers consent to the use of signal boosters. Some providers may not consent to the use of this device on their network. If you are unsure, contact your provider. You MUST operate this device with approved antennas and cables as specified by the manufacturer. Antennas MUST be installed at least 20 cm (8 inches) from any person. You MUST cease operating this device immediately if requested by the FCC or a licensed wireless service provider.

WARNING. E911 location information may not be provided or may be inaccurate for calls served by using this device. Please note, the four largest carriers, namely, AT&T, T-Mobile, Verizon and Sprint, and more than 90 regional carriers have given a blanket consent to all boosters meeting the new certification standards.