Drive Magnetic Outside Antenna (SMB Connector)
311215
$24.99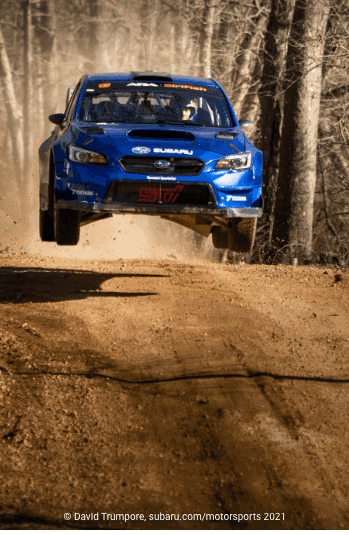 ★ ★ ★ ★ ★
Weak cell coverage is one of the biggest problems that we have when we're racing in rally. But having weBoost in the car means we have cell coverage when we haven't had it before. It means we can contact the team. If there's an issue we can let the boys know straight away because we went from having no cell coverage to now having that coverage in the middle of nowhere, out in the mountains and in the forest. It's been fantastic for Travis Pastrana and I to have access to that.
Rhianon Gelsomino
MOTORSPORTS DIRECTOR
VERMONT SPORTSCAR | SUBARU MOTORSPORTS USA
Stay connected on the road
Drive Reach is our most powerful, in-vehicle cell signal booster yet. It's designed to reach the farthest cell towers in remote areas; delivering the strongest coverage possible on the road.
Installed in minutes without tools, Drive Reach stops dropped calls while also improving voice quality, data speeds, and streaming capability.
Drive Reach works on all US carrier networks and is compatible with all phones and cellular devices as it simultaneously supports multiple users.
5G Compatible - weBoost is committed to the 5G movement, ensuring all our products work with 5G and support the latest in 5G technology.
In the Box

Specs
Drive Magnetic Outside Antenna is an omni-directional, wideband antenna made for weBoost in-vehicle boosters. Notable for its high efficiency, compact, 3.4-inch design, it's capable of receiving cell signal from towers at extended range.
With a strong magnetic base that includes 4 cable-exit points, the Drive Magnetic Outside Antenna installs quickly and allows for clean cable routing through a hatchback or side door.
This Drive Magnetic Outside Antenna comes features an SMB connector; compatible with the Drive Reach booster. An SMA version designed for the Drive X is also available.
Features
Shark-fin design complements vehicle aesthetics
Strong magnetic base for easy, secure placement
4 cable-exit points to ensure better cable routing
Durable construction repels rain, snow, and heat
Compact 3.4 shark-fin design
Made for all-weather conditions
SMB connector to fit Drive Reach
Best performance for its size
Equipped with 10' length of low-loss antenna cable
How it works
Outside antenna pulls in cell signal from the closest tower.
Booster amplifies the signal received by outside antenna.
Inside antenna distributes this new signal throughout vehicle.