Works with every network, including 5g, on any carrier.


Featured Review
★ ★ ★ ★ ★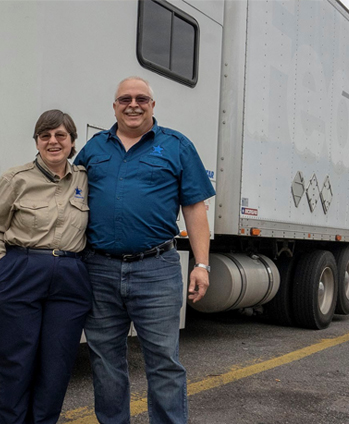 We have been extremely impressed with the performance of the Drive Sleek OTR. Before installing the product, we would drive under bridges or cross state borders and experience the dreaded dropped call. Since installation, we have only experienced one dropped call in nearly 6 months of use. Since we began using the weBoost, our cell phone and data service has improved so much that we are actually considering purchasing a weBoost model for home!

Steve P.
Drive Sleek OTR is designed for single drivers, and works great for large, rugged vehicles including overland, off-road, and semi-trucks. It provides a powerful cell signal boost for single drivers with the maximum gain the FCC allows in a cradle antenna. The cradle adjusts from 5.1" to 7.5" to fit almost any phone. Experience fewer dropped calls, faster data speeds, and smoother use of apps on any U.S. carrier network. Everything you need is in the kit, including a magnetic vent clip and dash cradle mount. All weBoost products are a one-time purchase – no subscription is required.
Drive Sleek OTR works with all phones and other cellular devices, and is 5G Compatible.
Product Highlights
Cradle fits almost any phone: 5.1 to 7.5 in.

Variety of CB-antenna mount options

USB-A port keeps phone charged in use

Adjustable antenna height to clear rooftop gear
In the Box
Documents

Drive Sleek Cradle

Drive Sleek Booster

311229

Drive OTR Outside Antenna

Mast Extension Side Exit Adapter

Antenna Spring

Power Supply with rapid charge USB-A port

Dash Cradle Mount

3 Way Mount
Specs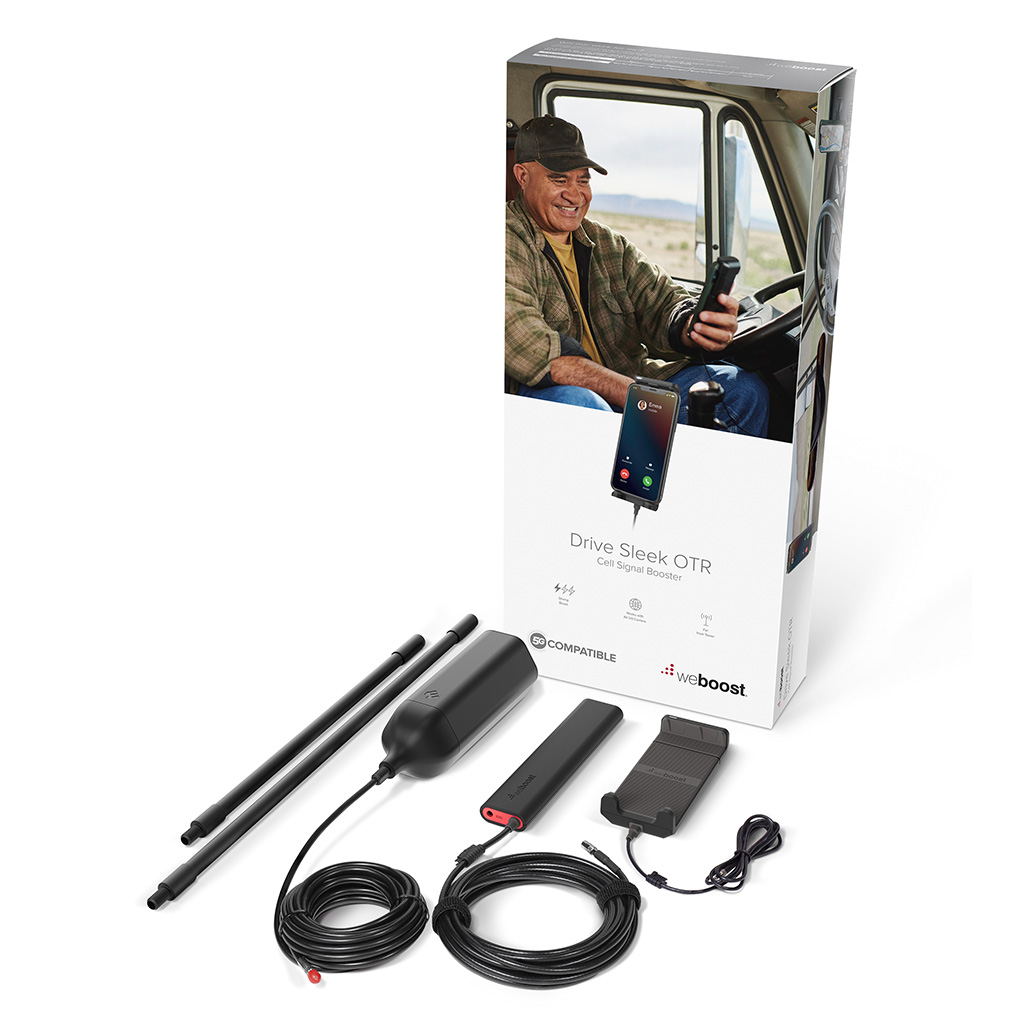 Refurbished Drive Sleek OTRModel #: 470235R
Band 12/17 700 MHz

Band 13 700 MHz

Band 5 850 MHz

Band 4 1700/2100 MHz

Band 2 1900 MHz

23 dB

5V / 2.1 A

SMB

.65 x 1.6 x 7 in.

.55 lbs.
How it Works
1

The outside antenna communicates back and forth with cell towers.

2

Booster amplifies the signal received by outside antenna.

3

Single-user cradle distributes this new signal to the phone.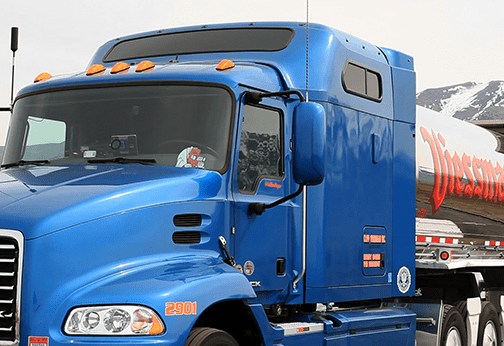 Warning: Cancer and Reproductive Harm - www.P65Warnings.ca.gov
BEFORE USE, you MUST REGISTER THIS DEVICE with your wireless provider and have your provider's consent. Most wireless providers consent to the use of signal boosters. Some providers may not consent to the use of this device on their network. If you are unsure, contact your provider. You MUST operate this device with approved antennas and cables as specified by the manufacturer. Antennas MUST be installed at least 20 cm (8 inches) from any person. You MUST cease operating this device immediately if requested by the FCC or a licensed wireless service provider.

WARNING. E911 location information may not be provided or may be inaccurate for calls served by using this device. Please note, the four largest carriers, namely, AT&T, T-Mobile, Verizon and Sprint, and more than 90 regional carriers have given a blanket consent to all boosters meeting the new certification standards.